By guest blogger, Lexie Maitland
Since I am currently a high school student thinking about going to college in a few years, there is a constant question rolling around in my head these days: will colleges really be looking at my social media profile, or is that just what everyone tells us?  If they choose to find out more about me by looking into my digital profile, what will they be looking for and what do they want to see?  It's sort of a scary thought.  Not that I really have any bad content in my social media accounts, but I do have some things that I look back at and think to myself, "that was really unnecessary for me to post."
So, I decided to get to the bottom of these questions and find out what really happens.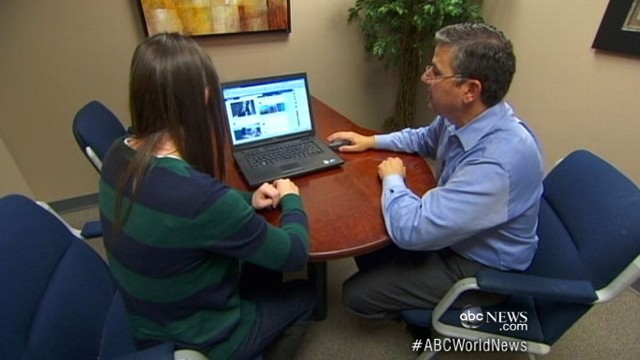 According to a recent study, 403 undergraduate admissions workers were polled and 35 percent of them admitted to checking their applicants' social media accounts. Although this number may seem a little lower than you thought, it has increased by 9 percent since the year of 2012.  It's a smart idea to assume that colleges will check into us online because social media is just getting bigger, and it's not going away.
That's why it is so incredibly important to post wisely on every public social media account.  From their perspective, colleges can tell a lot about our judgment based on what we post.  Even if there are one or two spiteful or vulgar posts, we have to remember that our social media profiles are a way to stand out amongst our peers. Standing out for something positive could make the difference when it comes down to choosing the best potential students for limited spots.  Standing out because of negative or inappropriate content in a social medial profile is like an anchor automatically making you sink to the bottom- or be removed from consideration.
Tips to Impress Colleges on Social Media
Privacy Settings- Many people are unaware of the privacy settings that are available to them on social media. By simply deciding to make your accounts private, you can protect and control who gets to see what you post on social media. This is such a simple, but crucial thing that many teenagers tend to overlook.
Think before you post- Before posting or tweeting about something, always think about how your tweet/post will affect you in the long run. Everything that you put on the internet can be found, even if it has been deleted! Always think about how your tweet/post will be viewed by someone else, such as a college or scholarship committee.  Everything you post ultimately becomes your brand.
Get involved with your potential school- As we all know, most colleges these days contain their very own social media account. Don't be afraid to comment on a picture or even tweet to the school. Doing this type of thing will allow a college to see how interested you actually are about attending their school.
Everyone has pressure to look good on social media these days, but no one has the amount of pressure that a teenager has. With social media use continuing to increase each year, the number of colleges checking their applicants' social media accounts will only continue to increase as well.  As teens, we should stay focused on portraying ourselves in a respectable manner, sharing positive content and, building each other up on social media.  Our social media profiles represent our individual "brand".  Better that they work for us in a college's eyes vs. against us.